Trigger is a project management app that combines collaboration, client management, accounting and invoicing into one easy to use, yet incredibly powerful, cloud-based app.
NetEngine built Trigger because we were sick of having to use multiple pieces of software for our project, client and team management, time tracking, invoicing and accounting.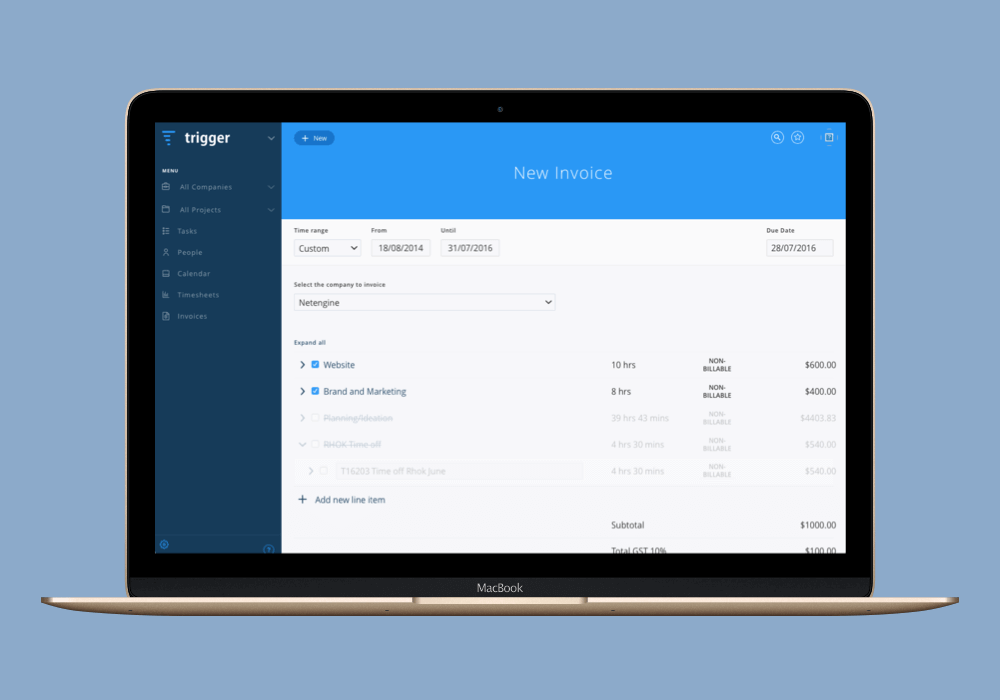 Trigger's powerful all-in-one, end-to-end design lets you manage your projects and people, time-logging and timesheets, invoicing and accounting all in one place.
There's no need to sign up to multiple services — Trigger does it all.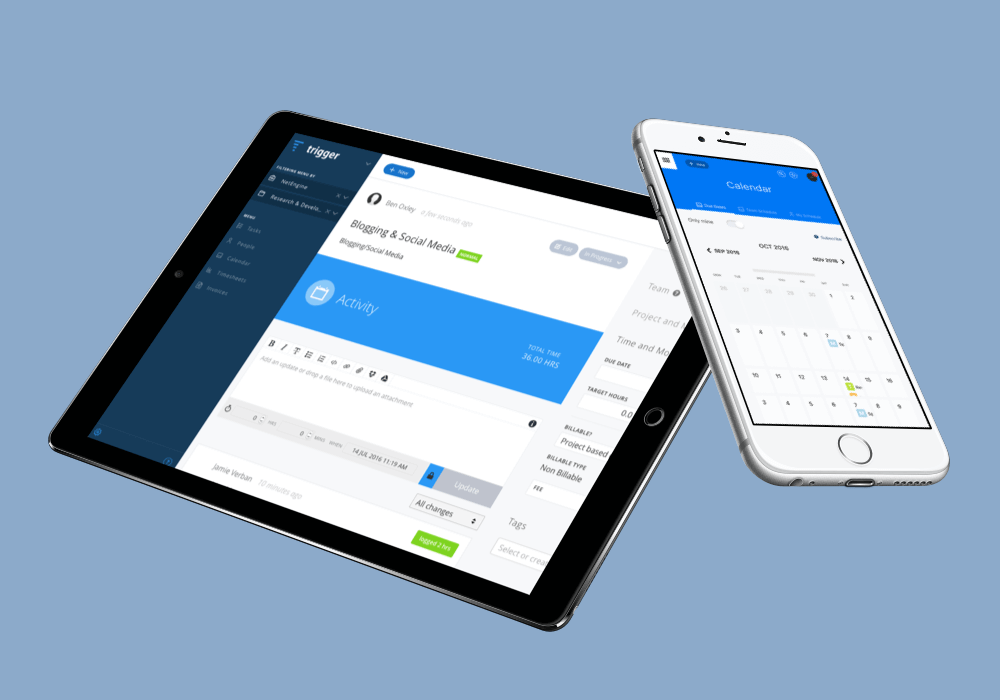 Trigger has been integrated with Xero's online accounting software so you can import your clients and tracking categories, and send the invoices you create in Trigger straight to Xero with a single click.
Sign up for a free 60-day trial to experience for yourself the seamless, easy to use workflow that helps you to become more productive by visiting triggerapp.com